Town of Newton Garbage & Recycling
Town of Newton Recycling Center
The Recycling Center is located at 6315 Center Road Manitowoc, WI. The center was opened in March, 1990 and is located across from the Town Hall.
Garbage bag stickers are $1.50 each, and can be purchased from the attendant during hours of operation.
Garbage & Recycling Hours (Saturdays only)
November 1 - March 31 *no large items accepted
8:00 am - 3:00 pm
April 1 - October 31
8:00 am - 3:00 pm
Large items accepted April 1 - October 31. Closed on holidays. Closure due to severe weather will be announced on Radio Stations WKTT, WOMT, and WCUB.
Old Landfill on Newton Road
Open on the 2nd and last Saturday of each month during daylight savings time from 1:00 pm - 3:00 pm.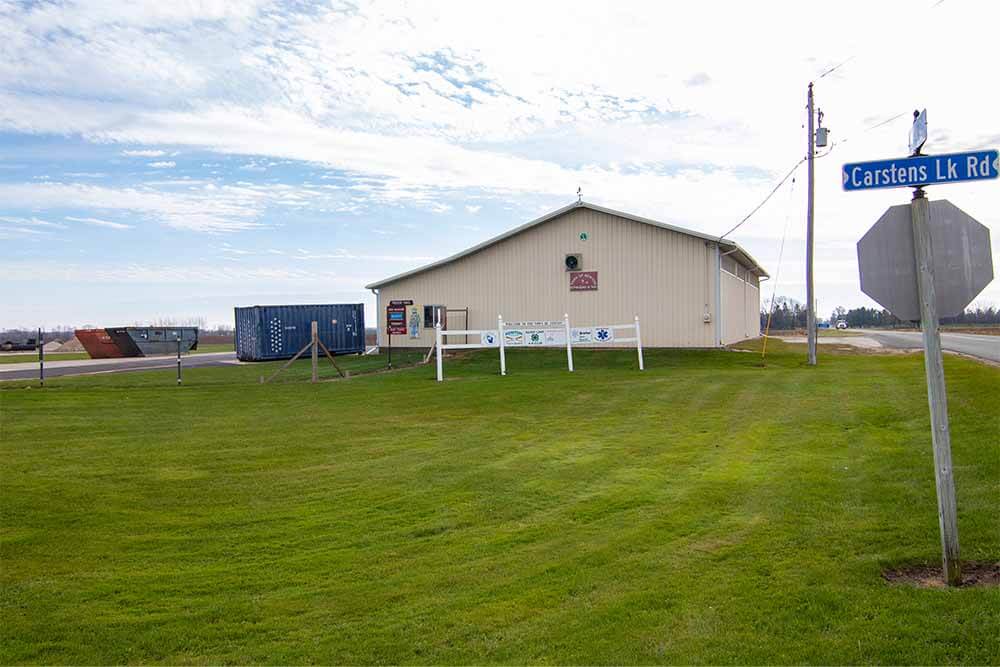 Burning Barrels
Burning Barrels May Be Purchased For $10.00.
Burning Barrel Screens May Be Purchased For $10.00.
Manitowoc County Recycling Center
Monday – Friday 8:00 am to 3:00 pm
Saturday 8:00 am to 12:00 pm
Town of Newton Transfer Station & Recycling Center
NOTE: This list is subject to change at any time.
Fluorescent bulbs

Dehumidifiers

Air conditioners
Refrigerators of any kind

Tires

Skunks in bags
Syringes or medical sharps

Oil based paints and varnish

Chemicals
Plastic Bin - Items Not Accepted
Plastic Bin - Items Accepted
Plastic wrappers
Plastic children's toys
Lids to any container
Any container holding new or used motor oil
Plastic storage bins
Plastic buckets of any kind
Loose plastic grocery bags.
Any plastic jugs in which the neck is smaller than the base

Plastic jugs in garbage bags

Plastic jugs should NOT be tied together.
Glass Bin - Items Not Accepted
Glass Bin - Items Accepted
Ceramics

Windows

Pyrex

Plate glass

Candle jars

Metal lids
Standard glass

bottles and jars, 

clear & colored
Aluminum Items - Items Not Accepted
Aluminum - Items Accepted
Aluminum foil

Pie tins

Aluminum roaster pans

Aluminum siding

Pet food containers

Sardine cans

Aluminum lids
Paper Bin - Items Not Accepted
Paper Bin - Items Accepted
Any food containers (pizza boxes)

Oil or paint soaked cardboard
These items go into the trash compactor.
Flattened boxes

Bound or bagged newspapers

Bound or bagged magazines

Books

Shredded paper (bagged)
Place bags with opening to back wall
(opposite the entrance) on their side.
Metal Bin - Items Not Accepted
Metal Bin - Items Accepted
Propane tanks

Syringes and medical sharps (human or animal)

Electronics (see attendant)

Food containers (soup cans, etc.)
Any item containing 50% metal or more

if unsure of anything, see attendant.

Larger items left outside of bin (see attendant)

Large aluminum items
Aerosol paint cans
There are separate places for electronics and cans.
Tin Can Bin - Items Not Accepted
Tin Can Bin - Items Accepted
Non Paint aerosol cans 

Aluminum pet food cans

Holiday tins
Please throw all items to back of bin. No tin cans in metal items bin.
Basic trash in bags with Town of Newton sticker
No recyclables
No dead skunks
No electronics
Please review lists above.
If there are recyclable items in your garbage bag, we will not accept it. We have the right. No electronics in garbage compactor, this includes batteries and anything with a cord. We have a separate place for batteries. Please see attendant when bringing up any of these items. Recently, cardboard juice and milk cartons have been accepted in the plastics bin. If you have any questions about these lists, PLEASE SEE ATTENDANT! Attendant reserves the right to reject large loads for the compactor.
We accept batteries of all kinds for free.
Large Items Bin - April 1 through October 31
There is a charge for all items in this bin. Please see attendant before using this bin.